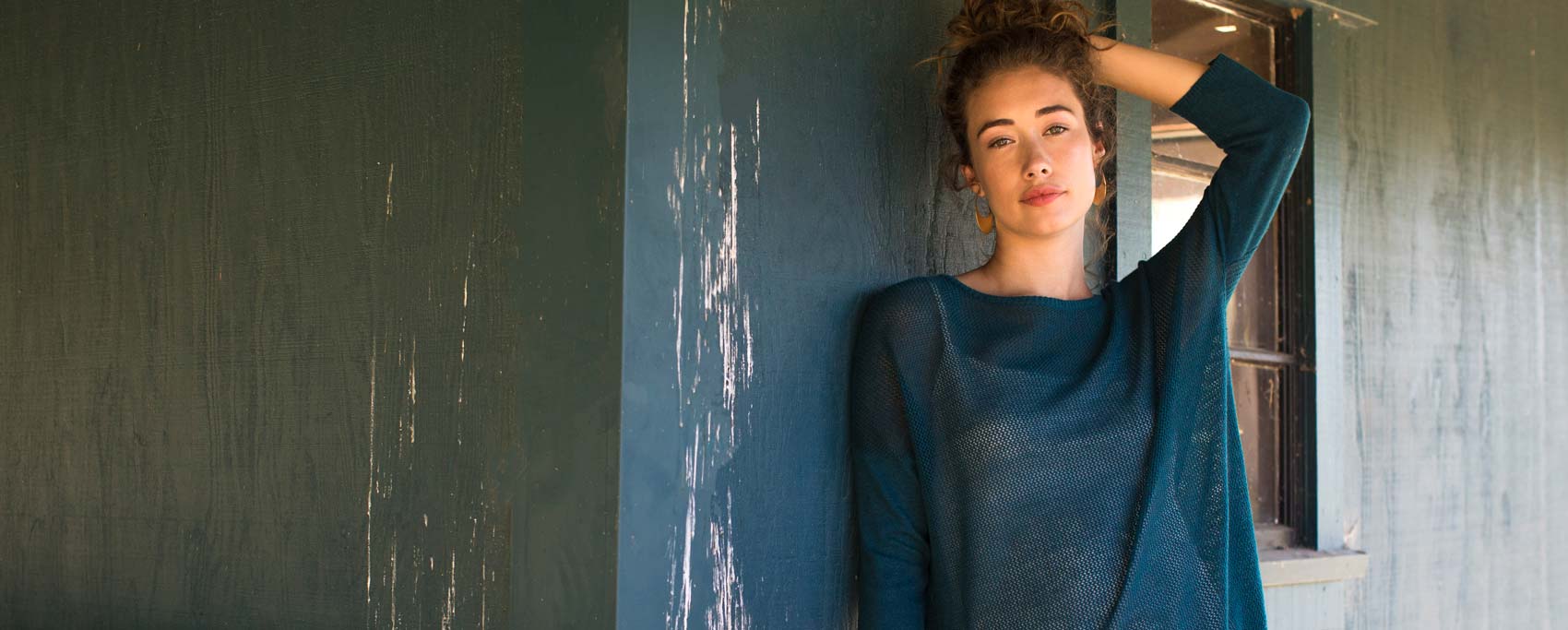 women's collection
Organic Women's Clothing
Your sustainable clothing should be as timeless as you. Fall in love with the artisanship and quality of ethically made clothing. From handknit sweaters to soft, sustainable organic cotton tops, skirts, and dresses, these are pieces you will treasure for years to come.
categories
We believe that less is more. Less waste equals more for the earth. Less fast fashion in your closet, and more of what you really love to wear: quality, slow fashion pieces that are modern yet timeless.

When it comes to sustainable women's clothing, we go beyond fair trade, and work to set new standards for ethical fashion. Every organic women's clothing piece is proudly handcrafted by indigenous artisans in Peru. Through fair trade, artisans are empowered to improve their own lives, fully support their families, and to help their community by giving work and training to other women.

Every piece of sustainable women's clothing we make is handcrafted using 100% natural & organic fabrics, and colored with safe, eco-friendly dyes. As a result, impact stretches far and wide, helping to save water, keep deadly pesticides off the land, and preserve our beautiful and irreplaceable planet Earth.

Shop fair trade women's clothing you can feel good about. Our entire sustainable and organic women's clothing line is as soft on the earth as it is on your skin: 100% organic, eco-friendly, and fair trade.